Rising above expectations of beauty

This project was a gigantic update to the full range of Dove body wash line and beauty bar soaps - across 14 scents and 4 continents. We elevated overall design, the photo illustration style to a place of hyper-reality, and typographic language to be more human and honest, while maintaining the look and feel that Dove consumers love and trust. Our process involved an in-depth conceptual look at the Dove brand and how the body cleansing portfolio was being portrayed, and opportunities for our revised packaging strategy to deliver better on many key brand truths.
Also, central to our strategy for this redesign, was how to visually tell the story for each sub-range within the brand's portfolio, across the core offerings, and the go fresh & purely pampering ranges. We studied and developed a system within our photographic style to help distinguish and communicate the feeling behind each of the ranges. We defined variations in liquid expressions, ingredient compositions, photographic perspective and depth of focus.

I lead our body wash team in developing new design directions, and was integral in many photoshoots, consumer testing groups, and throughout the finalization process.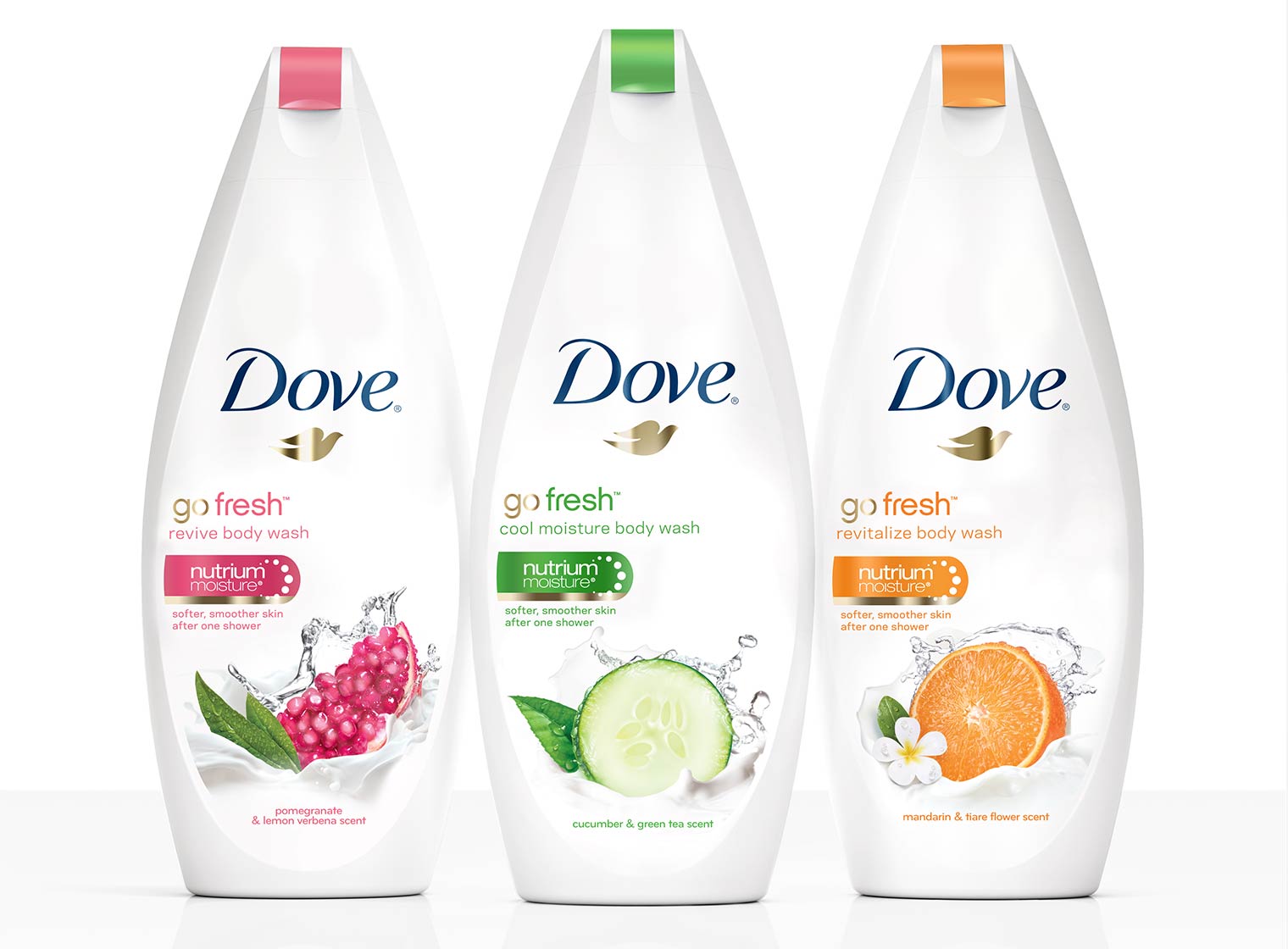 And, as always, I love to see how these guys live out in the wild – so what you see pictured here is a huge bin at the 99¢ store on 6th Ave. & 14th Street – full of the single beauty bar packs. Still beautiful!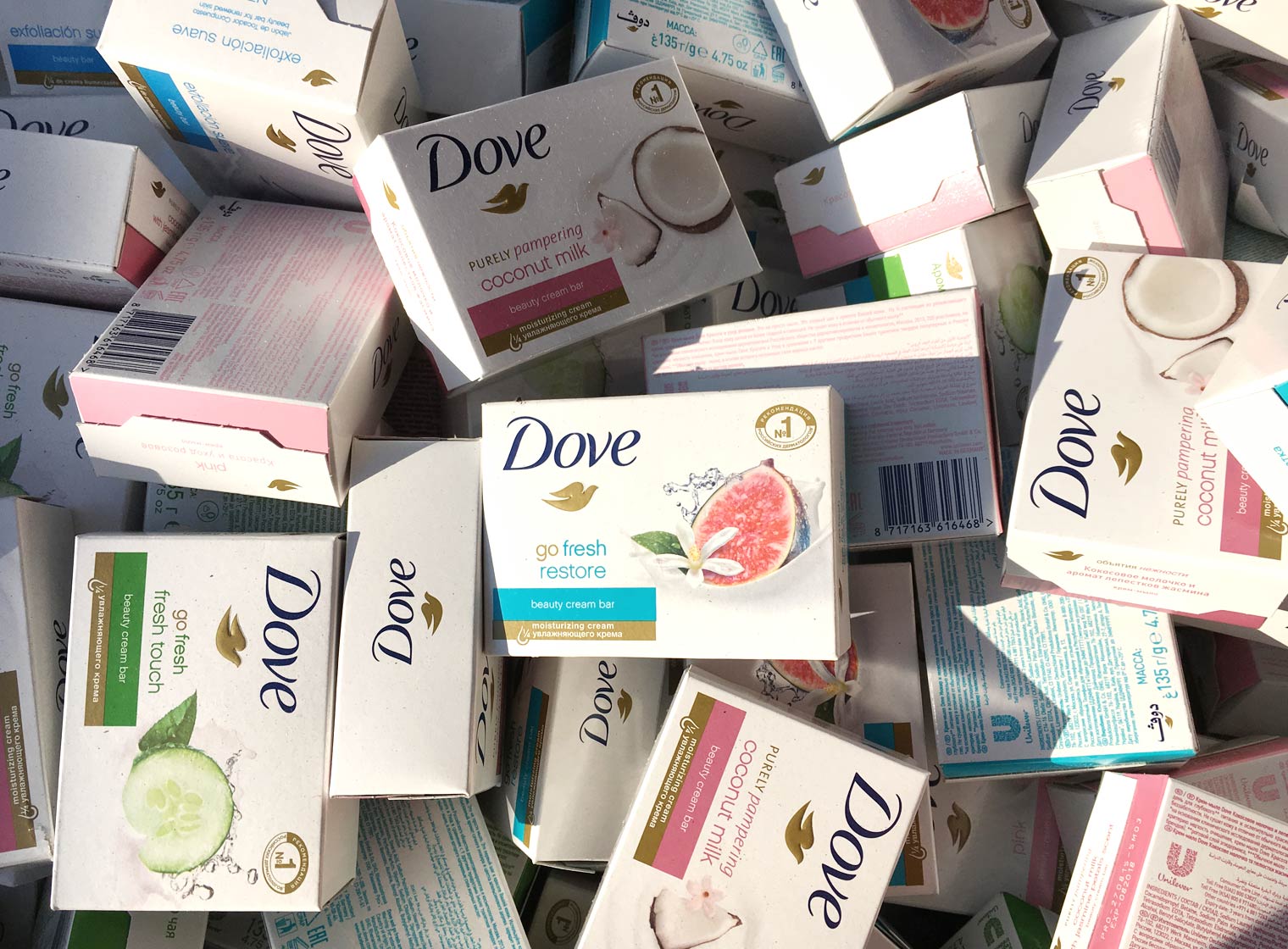 agency: Force Majeure, NY
client: Unilever
responsibility: Design, Art Direction
creative director: JB Hartford
contributing designers: Kristin Buchannan, Linda Conlin
photography: Kevin Cremens
All images courtesy Force Majeure

---
←Back to Recent Work