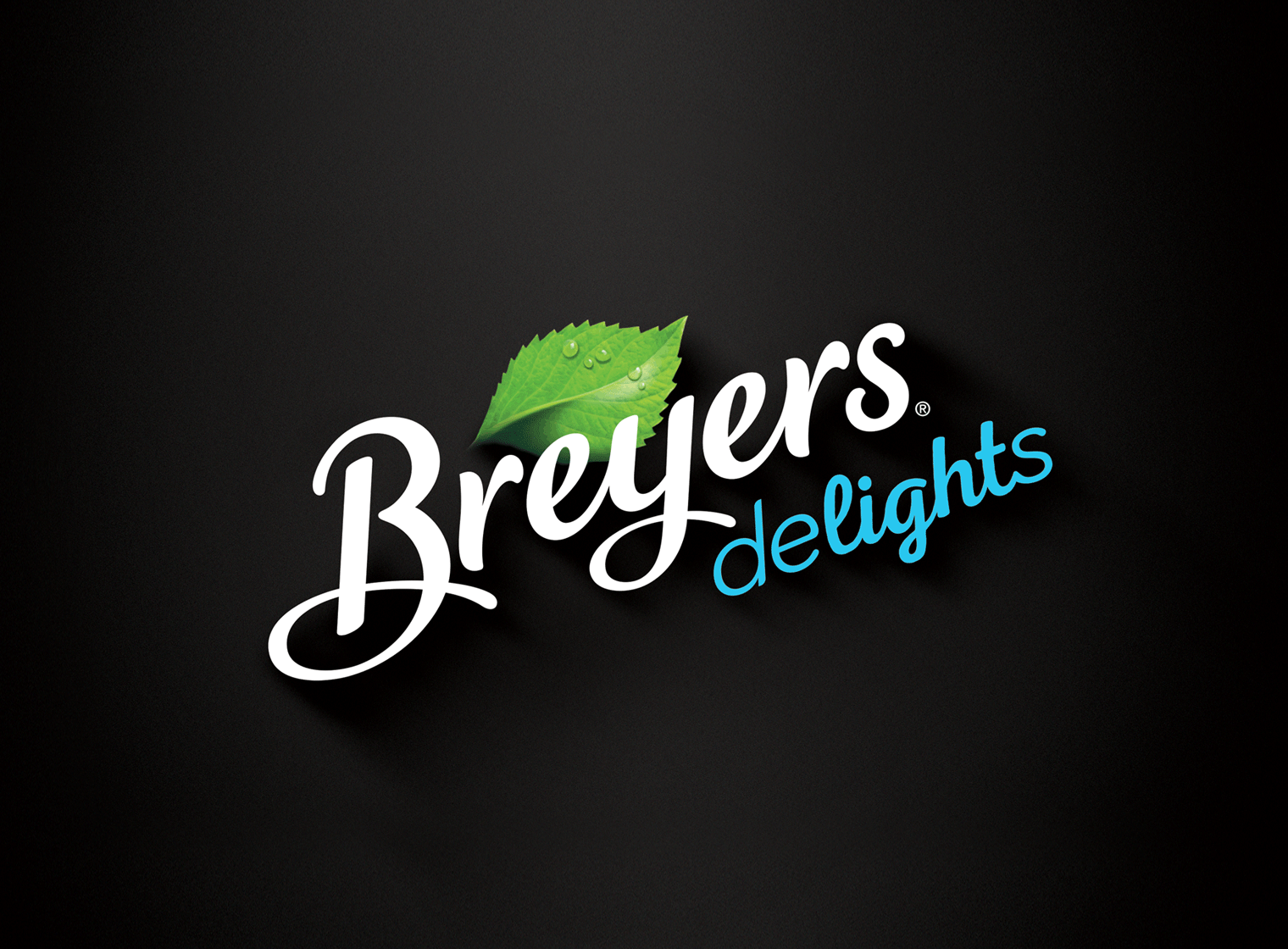 Putting the delight in light ice cream

We worked with Breyers on an opportunity to create a new product range of Better-for-You ice creams. We set out with the goal to create something dynamic and different from the brands more mass-appeal core product range, by creating a new sub-range identity and packaging design. After pinning down the name Breyers 'Delights' we worked on creating a design that did just that – 'delight' the senses and the taste buds.
We created the first 4 delicious flavors: Vanilla bean, Cookies & cream, Creamy Chocolate and Mint Chip all with rich dark backgrounds. Each pack a mini wallpaper joyfully popping with a single bright color of swirling, unique ingredients for every distinctive flavor. But standing unashamedly front and center is a spoon to invite consumers to dig in and eat the whole pint, at only 260-330 calories per scrumptious pint and 20g of protein.
agency: 1HQ, New York, NY
client: Unilever
responsibility: Design, Design Direction
creative director: Ben Glotzer
contributing designers: Paul Marcucilli, Anna Ison, Hyobin Kim
All images courtesy of 1HQ
---
←Back to Recent Work